Colorado Family
HOWDY FOLKS!!!
The 2005 Rainbow Family of Living Light Thanksgiving Council will be held on private land near Paonia, Colorado. The White Buffalo farm will be hosting the event from November 23rd through November 26th. This is a Rainbow Family working council to prepare for the upcoming 2006 annual gathering to be held in Colorado.
All interested family members are invited and encouraged to attend: young and old, new or seasoned, no experience necessary.
As the council is being held on a working farm community we ask that all attendees please respect the land, and be especially respectful in terms of dogs and alcohol. If you MUST bring either, please be sure they are by your camp, or in your vehicle.
We look forward to a gathering of peace,harmony, common ground, thanks, blessings, and respect.
White Buffalo Farm
16867 Grange Rd
Paonia, CO 81428-7111

Area CloseUp-White Buffalo Farm
From the West on I-70
From the East on I-70
From the South - Blue Mesa Reservoir
South ByPass-ShortCut
Welcome Home!!!!!!
***************************
Colorado Family Message Areas
2006 Annual Gathering
Announcements
Events
Welcome Family and Friends to this Colorado Rainbow Home on the Web!
This website is volunteered to serve the local Family, and in no way may be assumed to be an official medium of any kind.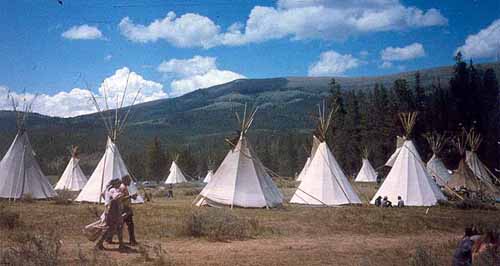 Contact the Colorado Family
Join our Colorado Family email list by sending an email to:
ColoradoRainbowFamily-subscribe@Yahoogroups.com
or go to
http://groups.yahoo.com/group/ColoradoRainbowFamily/
We also have the Colorado Light Line for when we don't have access to the Internet. Call: 303-595-1077
Learn about the International Rainbow Family at:
www.welcomehere.org
and
www.welcomehome.org
Find much more great information and contacts at: www.rainbowguide.info
Lodge Circle, Wyoming, 1994
Peaceful people from all walks of life and faiths are invited to
join us in our celebrations of unity, on the land at Gatherings
or at our homes for Potlucks and Councils.
You are encouraged to come with Peace in your Heart, Love
for the Mother Earth, Deep Pride in yourself, and Respect for
all things, Spiritual and Natural. All events and socials are free
and non commercial. Please bring all good and kind sharing
things. Help the kitchen and each other by donating food and
labor.
The Rainbow Family is a non-organization of non-members,
and so is purely a voluntary association based upon peace,
sharing, cooperation, community, mutual assistance and
personal responsibility for self, society and nature. We gather
on the land periodically to share, rejoice, drum and commune
with nature and for fellowship.